How To Make Your Windows 10 Faster
how can we speed up Windows 10 and improve its performance?
If you are using windows 10 and it's running slow as per your expectation so this article is going to help you to increase the speed of the operating system and make it faster.
Here are some useful tips.
1. Correct your power settings
Are you using Window's 10 power saver plan, if yes then you are slowing down your laptop/computer. This setting can reduce your PC's performance so as to avoid energy wasting. Even desktop PCs usually have a power saver set up, so do not use power saver plan.
Change it to High-Performance Mode or Balanced mode, it will give you an instant performance boost.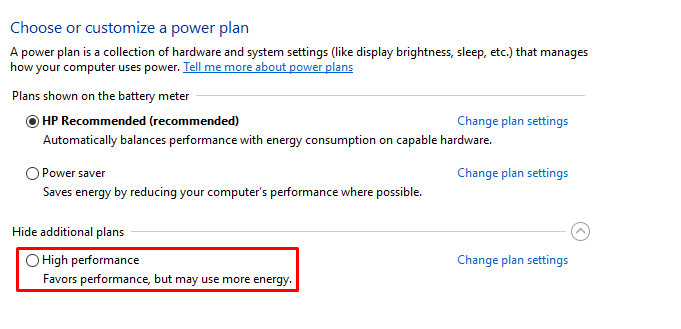 2. Free up space by Disk Cleanup
You can increase the speed of your system by performing disk cleanup, you have to remove temporary and unwanted files to boost the speed of your system. This is the by default program of windows and it is trusted Windows utility can still help clean out the temporary files. To use this feature type Disk Cleanup in the windows search bar and press enter, disk cleanup take some time to analyze your storage device and show you the system generated temporary files and unwanted files.
3. Say No to Special effects, Shadows and Animations
Windows 10 has attractive lookout with the help of shadows, animations and visual effects. This type of visual improvements consumes system resources. In the new generation devices, these effects don't usually affect system performance. But on slower and older PCs, they can create performance issues. In my laptop, I have disabled these visual effects programs and feels, it made a big difference.
You can disable it by these simple step type sysdm.cpl in the search bar of windows 10 then go to advanced option from the top and click on settings, in the settings you can choose from the list Adjust for best performance.
Another option to disable this program :
Simply navigate to System > Advanced system settings
Choose Advanced from the tabs above.
Under Performance, choose Settings.
Left-click on the radio button for Adjust for best performance to shut off all visual effects.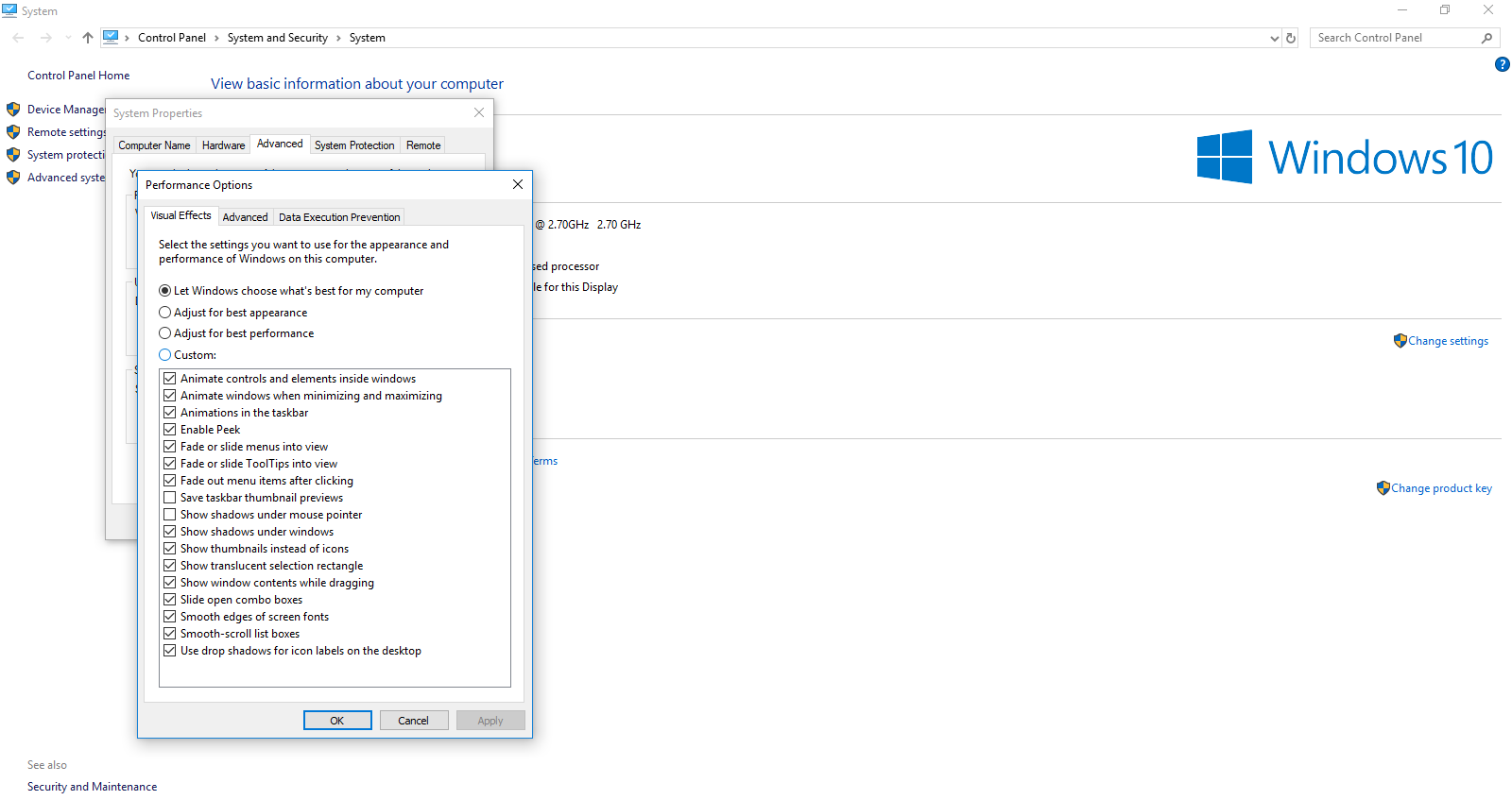 4. Upgrade Your SATA Hard Drive to SSD
Solid state drive is faster, quicker and smoother than traditional SATA(Serial Advanced Technology Attachment) hard disks, but SSD is costly than SATA drive. You can use SSD as our primary drive where windows or any OS will be installed". You can use SATA HD along with it, If you need more storage. SSD can make your PC boot time faster. Even, You will notice a clear performance difference between SATA and SSD.
5. Disable Sound Notifications of Windows
By disabling sound notification we can save some amount of battery.
To disable sound notification you can follow these steps.
In the Start menu search bar, type Sounds and from the search results click on "Change system sound" to open it.

Alternatively, Make a right click on the Sound icon in the notification area at the bottom-right side of the screen and from the options click on Sounds to launch the system sounds setting window.

In the Sound window, choose None from sounds dropdown list after selecting the desired program which you want to disable.
6. Game Mode turns it on
Note: Game Mode only improves gaming performance by a few percentage points and for gamers only and only available in Windows 10 Creators Update.
In the latest version of Windows 10, Microsoft added a new feature known as Game Mode. You can activate the Game mode with a simple key combination of the Windows Key + G.
However, you must first enable Game Mode. To enable Game Mode (it's only available in Windows 10 Creators Update) open Settings > Gaming and choose Game Mode.
Tap the toggle switch below Game Mode. It's only supposed to be used for games, but you can activate it whenever you need to get a little burst of speed. It's particularly useful if you have a lot of background apps that are dragging down a resource-intensive program.